Pathfinder Power PRIVACY STATEMENT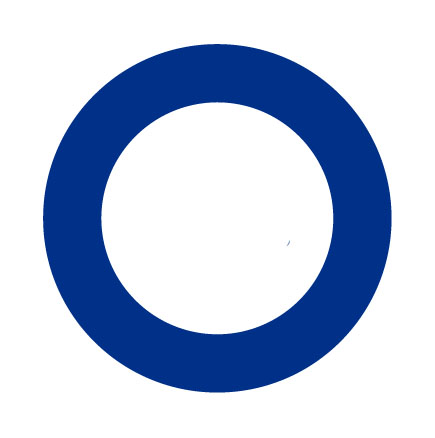 Pathfinder Power is committed to providing customers with the best value products and services, both in the field and online. We also recognize and respect your online privacy and are committed to protecting your data protection. This Privacy Statement describes our practices related to the use, storage, and disclosure of information we collect from you or about you when you visit our website: www.pathfinderpower.com (our "Website"). This Privacy Statement is not a contract and does not create any legal rights or obligations. This Privacy Statement does not apply to the practices of companies Pathfinder Power does not own or control, or to people, Pathfinder Power does not employ or manage.
Changes to Our Privacy Statement
Pathfinder Power reserves the right to modify this Privacy Statement at any time and without prior notice. It is our policy to post any changes we make to our Privacy Statement on this page with a notice of the last modified date. If we make material changes to how we treat our users' personal information, we will highlight that information in the Privacy Statement and will notify you through a notice on the Website home page. You are responsible for periodically visiting our Website and this Privacy Statement to check for any changes.
Information The Website Automatically Collects
Some information is automatically collected from you when you visit this Website. We receive and collect the name of the domain from which you access the Internet; the Internet protocol (IP) address of the computer you are using; the browser software you use and your operating system; the date and time you access our Website; the geographic location from which you access our Website; and the Internet address of the website from which you linked directly to our Website. We use this information to monitor the usage of our Website. All of the information we automatically capture provides us with the ability to enhance our customers' search and shopping experiences and to determine aggregate information about our user base and usage patterns.
Cookies
We use data collection devices, such as cookies, to deliver customized visitor experiences and to analyze website user metrics. Cookies are small files placed on your hard drive that assist us in providing our services. While you may configure your browser to reject cookies, due to the technology we use, cookies are required to register with and purchase products and services online from this Website. Most cookies are session cookies, which means they are automatically deleted from your hard drive once you close your browser. You can control the use of cookies in the Privacy and Security settings in the "Help" function of all major web browsers. You may encounter cookies or other data collection devices that are placed by third parties. We do not control the use of cookies by third parties.
How We Use Automatically Collected Information
We use the automatically collected information to conduct internal research on our user demographics, interests, and behaviors to better understand and serve our customers. We also capture metrics on the number of visitors to our Website for use in server capacity needs.
Information You Choose To Provide
Certain functions of our Website require that you provide personal identifying information, including your name, company name, address, telephone number, email address, and credit card information. If you buy machines with telematics devices such as Product Link™ or the Vital Information Management System (VIMS™), data concerning the machine, its condition, and its operation is being transmitted by Product Link to Caterpillar, Inc. and/or Pathfinder Power to better serve you and to improve upon our products and services.
How We Use Information You Choose To Provide
If you choose to provide us with personal identifying information, we may retain that information to provide you services and process your orders. If you provide us with your email address, we may use it to communicate with you in response to your email, to provide you with details related to your transactions with us, or to offer you additional products and services.
Disclosure Of Your Information To Third Parties
We may disclose aggregated information about our users, and information that does not identify any individual, without restriction.
We may disclose personal identifying information that we collect or you provide to our subsidiaries and affiliates, including Caterpillar, Inc.; to contractors, service providers, and other third parties we use to support our business; to a buyer or successor in the event of a merger, divestiture, restructuring, reorganization, dissolution, or other sale or transfer of some or all of our assets; for any other purpose disclosed by us when you provide the information; or with your consent. We may also disclose your personal identifying information to comply with any court order, law or legal process, including to respond to any government, court or regulatory request; to enforce or apply our terms of use and other agreements, including for billing and collection purposes; and if we believe disclosure is necessary or appropriate to protect the rights, property, or safety of Pathfinder Power, our customers, or others. We will not sell or rent your information to any third party.
Viewing, Updating and Deleting Information
We ask that you keep your information as up-to-date as possible so that you may get the maximum benefit out of this Website. You may update or delete your personal information at any time by following this link: www.pathfinderpower.com/contact.
Safeguards
We take appropriate and reasonable steps to protect the product and customer information that we process, regardless of where the systems that we use to process the information are located. We do this through physical, electronic and procedural safeguards that are designed to protect the confidentiality, integrity and availability of the information. If you have reason to believe that your interaction with the Website is no longer secure, such as if your registration username and password have been compromised, you should immediately notify us of the problem by contacting us at the contact information below.
Compliance With Children's Online Privacy Protection Act (COPPA)
Pathfinder Power does not knowingly collect personal information from children under 13. If you are under age 13, do not use or provide any information on this Website or on or through any of its features/register on the Website, make any purchases through the Website, use any of the interactive or public comment features of this Website or provide any information about yourself to us, including your name, address, telephone number, email address or any screen name or user name you may use. If a child under age 13 provides us with personal information without parental or guardian consent, the parent or guardian may contact us at the contact information listed below, and we will remove the information.
Transfer of Personal Information to the United States
Pathfinder Power is based in the United States. By providing your personal identifying information and by using this Website, if you are located in a country other than the United States, you expressly consent to the transfer of your personal information to the United States where data protection laws may not be as stringent as those in the country in which you are located. Pathfinder Power may use third party service providers, as mentioned above, that may be located in the United States or elsewhere in the world. By providing your personal identifying information and by using this Website, you expressly consent to the transfer of your personal information to such third party service providers, wherever they may be located.
Related Links
When you click on links and banners on our Website that take you to third-party websites (including, for example, Caterpillar websites which are not controlled by Pathfinder Power), you will be subject to the third parties' privacy policies. While we support the protection of privacy on the Internet, Pathfinder Power cannot be responsible for the actions of any third-party web sites. We encourage you to read the posted privacy statement of any and every site you visit, whether you are linking from our site or browsing on your own.
Contact Information
For any questions about this Privacy Statement and our privacy practices, contact us at: sales@pathfinderpower.com.