Preventative maintenance is the key to peak performance, reduced running costs, and sustained life for your Perkins® engine. Each unit comes with a detailed maintenance schedule that is unique to your product. Daily, weekly, and yearly inspections alongside regular servicing are the best ways to prevent machine failures and avoid significant repair costs.
Minor changes in engine efficiency often go unnoticed until the damage is incurred. Preventative maintenance is vital to ensuring that your engine runs at optimum performance for as long as possible. Each engine we supply comes with a detailed schedule of performance checks to be executed at specific times depending on engine type and operating conditions. These regular performance inspections are to be done daily and weekly. Additionally, regular in-house or on-site servicing at every 500-hour interval is vital to your engine's continued health. Remember, the daily checks are just as necessary as the regular servicing.
Daily checks:
Cooling system coolant level

Engine air cleaner service

Engine air pre-cleaner, cleaning it if necessary
Engine oil level
Fuel system primary filter/water separator
V-belts
Walk-around inspection
Weekly checks (or every 50 service hours) include:
Fuel tank, water, and sediment draining if necessary
Major service intervals are typically every 500 hours for minor services and in multiples of 1000 hours for major services. Call us anytime to find out about your engine's maintenance schedule.
Maintenance schedules can be viewed using the My Engine App – Learn more.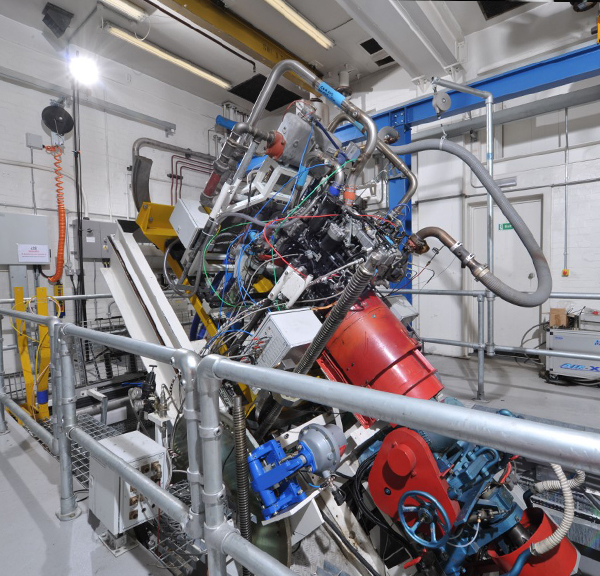 Engine Fluids and Testing
Not all engine fluids are engineered the same, and the wrong choice can shorten your engine's lifespan. This is why Perkins has engineered unique blends of additive-packed oils and coolants designed specifically for Perkins-powered machines.
Perkins Diesel Engine Oil and Perkins Extended Life Coolant are designed to support a clean, durable, hard-working off-road diesel engine.
Perkins Diesel Engine Oil
Perkins Diesel Engine Oil is recommended for use in Perkins U.S. EPA Tier 4 Final and below engines and is comprised of a mix of helpful additives. The oil is designed to prevent the build-up of conditions that can impair fuel performance, reduce operating life, and potentially damage engine components.
Made up of three base oils that deliver the right viscosity across the working temperature ranges, Perkins® Diesel Engine Oil includes a combination of 12 beneficial additives, such as:
Viscosity stabilizers to ensure a long and stable operating life
Dispersants and detergents to prevent the build-up of sludge and ash
Anti-wear agents and friction modifiers to ensure good lubrication and protect against wear
Fluid Sampling
Taking in-depth looks at your engine's oil, coolant, and fuel allows our technicians to draw a deep understanding of the health of your engine – ultimately avoiding unexpected and costly repairs in the future. Combining Perkins fluid sampling with regular inspections, analysis of site conditions, electronic data and service history is a great way to monitor the effectiveness of your maintenance program.
Filtration
Perkins oil filters are our engines' first line of defense from damaging foreign bodies, and their routine replacement is essential. When an oil filter is too worn, every moving part in the engine is susceptible to contact with damaging debris. Our maintenance recommendations outline how often you should replace the filter with a new, genuine Perkins oil filter, depending on your engine conditions.
Perkins My Engine App
Engine management from the palm of your hand.
The Perkins® My Engine App is an all-in-one mobile hub for your Perkins products. Receive notifications when service is due, review service logs, buy Perkins genuine parts, share engine data with your staff, access product manuals, and much more. The free My Perkins® My Engine App reduces your paperwork and improves your productivity.
Download today on Google Play and the Apple App Store, available in Chinese, English, French, German, Italian, Portuguese, Spanish, and Turkish.
Customer Value Agreement (CVAs)
Pathfinder Power provides customer value agreements (CVA) to our customers. Our CVAs are customized for each engine that may require periodic maintenance, repair, and parts to keep it in prime condition and functioning properly – all for one flat monthly price. By enrolling in a CVA, you will receive regular preventative maintenance, repair, and parts without any untimely costs associated with engine care.
Our accomplished, well-trained, dedicated, and experienced product support technicians perform our CVAs throughout the Southeast.
Pathfinder Power inspects all equipment through our 82-point inspection procedure, which often includes:
Changing oil, oil filter, and fuel filter
Testing and treating coolant, as required
Disposal of waste oil and filters at an EPA approved recycling facility
Replacement air filter, if needed (Additional fee)
Contact our sales department to get a customer value agreement for your engine(s).